ISLA MUJERES
ISLAND OF THE WOMEN
Isla Mujeres is an island in the Caribbean sea, about 13 kilometres (8.1 mi) off the Yucatan Peninsula coast.
The island is some 7 kilometres (4.3 mi) long and 650 metres (2,130 ft) wide.
 To the east is the Caribbean sea with a strong rocky coast, and to the west the skyline of Cancún can be seen across the clear waters. In the 2010 census, the namesake town on the island had a population of 12,642 inhabitants.
The island is part of the Isla Mujeres Municipality in the State of Quintana Roo, Mexico.
In Pre-Columbian times the island was sacred to the Maya goddess of childbirth and medicine, Ix-Chel. When the Spanish arrived in the 16th century they named it "Isla Mujeres" because of the many images of goddesses.
A small Maya temple was once located on the southern tip of the island. However, in 1988, Hurricane Gilbert caused extensive damage, leaving most of the foundation but only a very small portion of the temple.
Since the 1970s, along with close-by Cancun, there has been substantial tourist development in Isla Mujeres.
Book now our private boat tour in and around Isla Mujeres. You are going to spend a very relaxing and amazing day in the caribbean sea visiting Playa Norte called in english north beach, one of the must beautiful beaches of Mexico just few minutes from Cancun.
Visit the island with us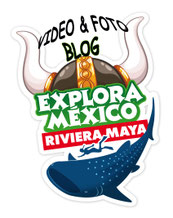 ---